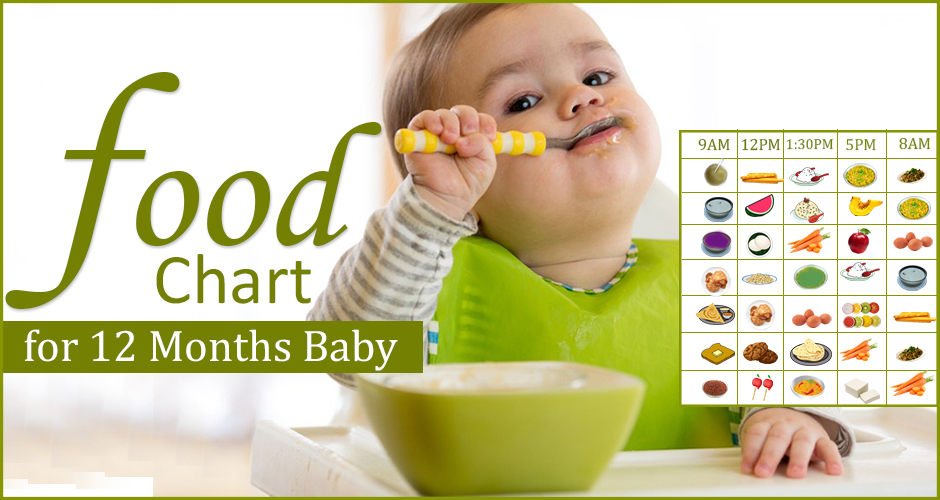 Here's what to feed a baby who's at the stage between jar food and solids. If your baby has conquered jarred food but doesn't have the teeth for chicken nuggets—we're talking about "tweens," who are 9 to 12 months old —what are your options? Don't worry. You can come up with fun, simple meals three times a day. The following ideas will get you started. A little common sense goes a long way—babies need the same variety of nutrients adults do. Those fruits and vegetables can feel like the toughest things to work into a diet, but they're vital nutritionally.
Larger text size Large text size Regular text size. Khichdi is traditionally known to be one of the first solid foods eaten by babies. By now your child should be eating a variety of foods. Sample Menu for a One-Year-Old.
Add just a bit of wheat germ for a health boost. Instead of cutting out bottles all at once, slowly eliminate them from the feeding schedule, starting with mealtime. Starting Solids Little Ones Meal plan for 6 month old baby to 9 month old. Feeding your baby: 9—11 months old From 9—11 months old, your baby can take half a cup of food three to four times a day, plus a healthy snack. After washing hands, start by giving your baby just two to three spoonfuls of soft food, twice a day. Milk is an important part of a toddler's diet because it provides calcium and vitamin D, which help build strong bones. Your toddler will continue to explore self-feeding, first with fingers and then with utensils at around 15—18 months of age. Note: Even though babies younger than 1 aren't supposed to drink cow's milk, which is a potential allergen, they can eat food prepared with cow's milk. American Baby. Yogurt: Stick to unsweetened yogurt—babies don't know any better. Close Share options.
If you keep your child's caloric intake at about 1, calories a day, you shouldn't have to worry about overfeeding and putting him or her at risk of gaining too much weight. Note: These menu ideas are intended for a one-year-old child who weighs approximately 21 pounds 9. You may be trying to access this site from a secured browser on the server. Please enable scripts and reload this page. Turn on more accessible mode. Turn off more accessible mode. Skip Ribbon Commands.